Pet Love
PAWS for People is a therapy group based in the Mid-Atlantic. The group was first founded in 2005 and is now in its...
Over the past few years, more and more doctors have approved emotional support animals for their patients. Although many people assume dogs are...
You might have seen videos on Youtube of bears acting like friendly, cuddly, gigantic animals. It's true, many owners keep bears at home and...
If you're considering bringing a puppy into your home, one of the items you'll need to have is puppy pads. Puppy pads could...
Keeping our dogs happy is one of the most exciting parts of being a dog owner, seeing them wiggle their tails and excitedly...
Into the Wild
Alligators and crocodiles are some of the most aggressive animals on the planet. They can be as long as 20 feet and can...
Humans love keeping pets, that's not a surprise. Society has been taming animals since the beginning of civilization to aid us in our...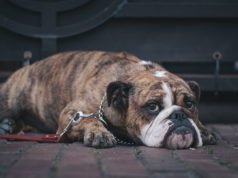 When you buy food for your dog, how do you do so? If you're like most pet owners, you may merely walk down...
Unfortunately, the winter season is not over, and we can still expect to see frigid temperatures in the weeks ahead. We want to...
Sugar Gliders are minute, fascinating animals that are getting a lot of attention from exotic pet owners, despite the controversy regarding their status...