Pet Love
There's something very special about turtles that makes so many people all over the world fall in love them! Turtles are kept in...
Humans love keeping pets, that's not a surprise. Society has been taming animals since the beginning of civilization to aid us in our...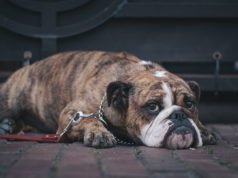 When you buy food for your dog, how do you do so? If you're like most pet owners, you may merely walk down...
Piranhas are one of the coolest pets you can own (If you know what you are doing of course)! And the best part,...
Over the past couple of years, Amazon has made efforts to improve its AmazonBasics line of home goods. One such example of a...
Into the Wild
Grooming your dog is an essential activity that should not be neglected. However, many dog owners are using outdated, incorrect, or even inadequate...
It's no mystery…. dogs love chewing things. And some dogs are worse than others…. Some dogs can chew the same toy for weeks, and...
While traditionally seen as farm animals, goats are growing in popularity among city dwellers and homeowners due to their adorable appearance, their fondness...
If you're considering bringing a puppy into your home, one of the items you'll need to have is puppy pads. Puppy pads could...
As we've written about before here on GeoZoo, dog grooming is essential and it's one of the most important parts of keeping our...