Pet Love
Cats are lovely animals that mix curiosity, individuality, laziness and a little of mischief to make up a perfect pet for millions of...
Recently, we came across alarming statistics regarding millennial pet ownership. A study from the pet insurance group PetPlan found that ten percent of...
Whether it's a long hair or short hair, a cat, or a dog, the one thing that every pet owner will deal with...
Boxing is one of the most aggressive sports on earth and you'd be forgiven if you never imagined that one of its biggest...
Everyone loves dogs! It's an undeniable fact, they're the most popular pet in the world However, there's a large number of people that would love...
Into the Wild
Humans love keeping pets, that's not a surprise. Society has been taming animals since the beginning of civilization to aid us in our...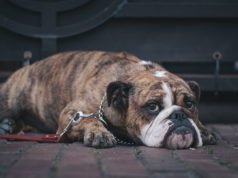 When you buy food for your dog, how do you do so? If you're like most pet owners, you may merely walk down...
While traditionally seen as farm animals, goats are growing in popularity among city dwellers and homeowners due to their adorable appearance, their fondness...
We recently came across an article from the Western Advocate titled, Do You Really Need An Exotic Pet? The report was – to...
If you're considering bringing a puppy into your home, one of the items you'll need to have is puppy pads. Puppy pads could...