Pet Love
Grooming your dog is an essential activity that should not be neglected. However, many dog owners are using outdated, incorrect, or even inadequate...
Everyone loves dogs! It's an undeniable fact, they're the most popular pet in the world However, there's a large number of people that would love...
Pets are marvelous companions that bring us happiness, love, and friendship. They come in all different sizes and shapes, but they all provide...
If you live in a busy city, there's a good chance you've run into 100s of dog breeds in your lifetime. Common dog...
Cats are lovely animals that mix curiosity, individuality, laziness and a little of mischief to make up a perfect pet for millions of...
Into the Wild
You might think that scorpions are deadly and aggressive animals that no one wants as a pet - but, the reality is that...
PAWS for People is a therapy group based in the Mid-Atlantic. The group was first founded in 2005 and is now in its...
Traveling is a stressful activity for most people. You have to pack your stuff, plan transportation, lodging, meals, and hundreds of other aspects...
Keeping our dogs happy is one of the most exciting parts of being a dog owner, seeing them wiggle their tails and excitedly...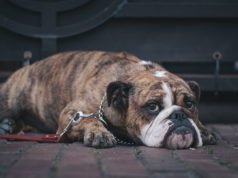 When you buy food for your dog, how do you do so? If you're like most pet owners, you may merely walk down...