Pet Love
Pets are marvelous companions that bring us happiness, love, and friendship. They come in all different sizes and shapes, but they all provide...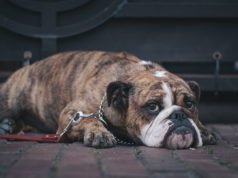 When you buy food for your dog, how do you do so? If you're like most pet owners, you may merely walk down...
Grooming your dog is an essential activity that should not be neglected. However, many dog owners are using outdated, incorrect, or even inadequate...
Piranhas are one of the coolest pets you can own (If you know what you are doing of course)! And the best part,...
Traveling is a stressful activity for most people. You have to pack your stuff, plan transportation, lodging, meals, and hundreds of other aspects...
Into the Wild
Recently, we came across alarming statistics regarding millennial pet ownership. A study from the pet insurance group PetPlan found that ten percent of...
You might be thinking, do people really keep skunks in their homes as pets?!? Even with their nasty ability to spray that horrible/dreadful...
As dog owners, here at GeoZoo we're always looking for new and exciting ways to keep our canine companions happy and healthy. A...
If you live in a busy city, there's a good chance you've run into 100s of dog breeds in your lifetime. Common dog...
If you're someone who leaves your pet home alone frequently, you may want to consider a pet fountain. Pet fountains ensure flowing water,...