Pet Love
Alligators and crocodiles are some of the most aggressive animals on the planet. They can be as long as 20 feet and can...
Piranhas are one of the coolest pets you can own (If you know what you are doing of course)! And the best part,...
Everyone loves dogs! It's an undeniable fact, they're the most popular pet in the world However, there's a large number of people that would love...
As dog owners, here at GeoZoo we're always looking for new and exciting ways to keep our canine companions happy and healthy. A...
While traditionally seen as farm animals, goats are growing in popularity among city dwellers and homeowners due to their adorable appearance, their fondness...
Into the Wild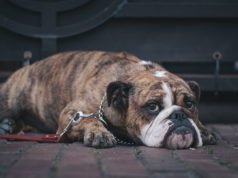 When you buy food for your dog, how do you do so? If you're like most pet owners, you may merely walk down...
A couple of weeks ago, the nation mourned the passing of former President George H.W. Bush. One of those mourners who gained notoriety...
When you love and care for your pet, you'll likely form an unbreakable bond. Some people may remark that your pet acts like...
It's no mystery…. dogs love chewing things. And some dogs are worse than others…. Some dogs can chew the same toy for weeks, and...
If you're struggling to train your dog, you may be interested in a shock collar. Shock collars come with various training modes and...